J. Am. Chem. Soc., in press.
Hideto Ito, Yasutomo Segawa, Kei Murakami, Kenichiro Itami*
DOI: 10.1021/jacs.8b09232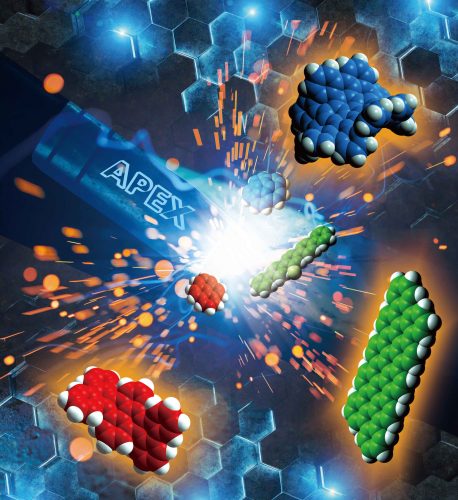 Perspective Paper  on Our APEX Chemistry
Annulative π-extension (APEX) has emerged as a powerful and efficient synthetic method for the construction of polycyclic aromatic hydrocarbons, nanographenes, and π-extended fused heteroarenes. In contrast to classical multi-step syntheses requiring substrate prefunctionalization, APEX reactions minimize the number of preparative steps by direct C-H activation of small aromatic templates. In this perspective, we review recently reported APEX reactions to shed light on the utility, scope, and promise of this approach for next-generation syntheses of polycyclic arenes.