Our paper entitled 'π-Extended Rubrenes via Dearomative Annulative π-Extension Reaction' was accepted in J. Am. Chem. Soc.
This is a second collaboration paper with Prof. David Sarlah in Irinois University (US).
Super congratulations!! This photo of Dave and us was taken at Nagoya University where he gave a lecture tour for the Kyoto Rising Star Award on December 6, 2022.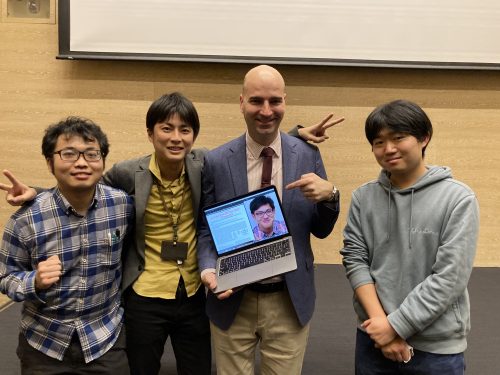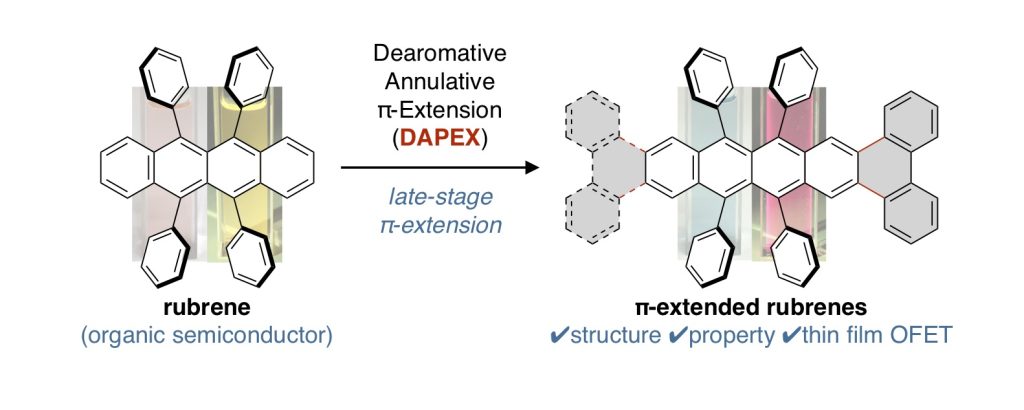 Wataru Matsuoka, Kou P. Kawahara, Hideto Ito*, David Sarlah, and Kenichiro Itami*
 J. Am. Chem. Soc. 2022, XXXX, XXX, XXX-XXX. DOI: 10.1021/jacs.2c11338
[detail]