Prof. Itami received Guthikonda lectureship in Organic Chemistry 2018 from Department of Chemistry, Stanford University.
The detail of Guthikonda lectureship is shown below.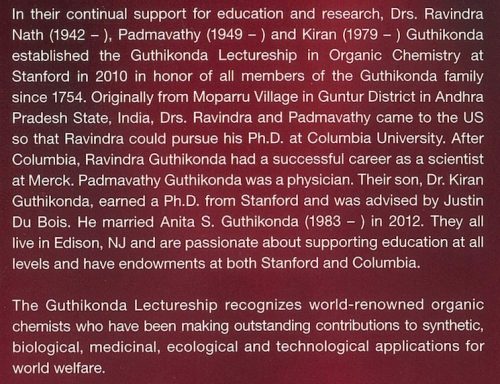 Professors Stuart Schreiber (2013 Harvard University and the Broad Institute), Kendall N. Houk (2014 University of California at Los Angeles), Laura Kiessling (2015 University of Wisconsin-Madison), K. C. Nicolau (2016 Rice University), and Stephen Buchwald (2017 Massachusetts Institute of Technology) recognized as distinguished organic chemists in the field of chemistry, have presented these lectures in past years at Stanford University.