Name
Hiroki Shudo
E-mail
shudo.hiroki.f1[at]s.mail.nagoya-u.ac.jp(Please change [at] to @.)
Research Interest
Synthesis of various carbon nanobelts and carbon nanorings
Comment
My hobby is bird watching. I especially like shorebirds! And I also take photographs.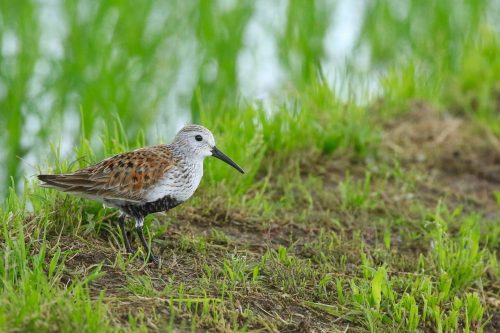 ←Dunlin, summer plumage.
Publication
(3) Bird species observed in the Higashiyama campus, Nagoya University
Hiroki Shudo*、Munehiro Katsura
Bull. Nagoya Univ. Museum 2022, 38, published online as early view.
DOI: 10.18999/bulnum.038.02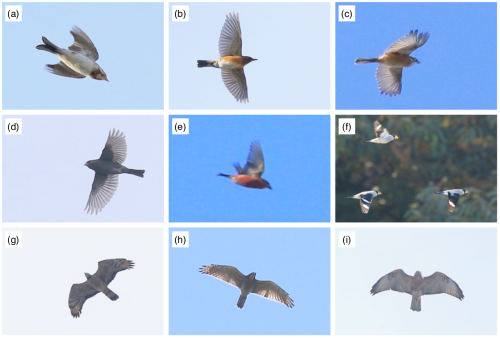 (2) Perfluorocycloparaphenylenes
Hiroki Shudo, Motonobu Kuwayama, Masafumi Shimasaki, Taishi Nishihara, Youhei Takeda, Nobuhiko Mitoma, Takuya Kuwabara, Akiko Yagi, Yasutomo Segawa* and Kenichiro Itami*
Nature Commun., 2022, 13, 3713. DOI: 10.1038/s41467-022-31530-x(detail)
(Submitted. ChemRxiv 2021, DOI: 10.33774/chemrxiv-2021-7kd63)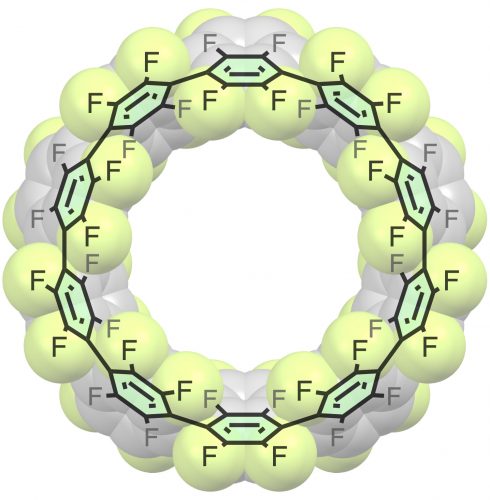 Click here for Nagoya University Press Release (PDF for details)
Click here forInstitute for Molecular Science press release
Click here for Chem-Station Spotlight Research
Featured as one of the Editor's Highlights in Nature Commun.
Highlighted in C&EN and 現代化学 2022, 9月号 (P8, FLASH).
(1) Synthesis of Cycloiptycenes from Carbon Nanobelts
Hiroki Shudo, Motonobu Kuwayama, Yasutomo Segawa,* and Kenichiro Itami*
Chem. Sci. 2020, 11, 6775–6779. DOI: 10.1039/d0sc02501a (detail)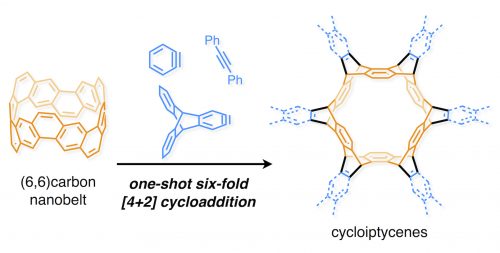 Highlighted in Chemistry World and ChemistryViews.
Recent Presentation
(16) ◯Hiroki Shudo, Akiko Yagi, Kenichiro Itami
"Synthesis and properties of thiophene belts"
The 32nd Symposium on Physical Organic Chemistry, 1A08, Kyoto Pulse Plaza, 2022/09/20 (oral)
(15) ◯Hiroki Shudo, Motonobu Kuwayama, Masafumi Shimasaki, Taishi Nishihara, Youhei Takeda, Nobuhiko Mitoma, Takuya Kuwabara, Akiko Yagi, Yasutomo Segawa, Kenichiro Itami
"Synthesis and Properties of Polyfluorocycloparaphenylenes"
19th International Symposium on Novel Aromatic Compounds (ISNA), P237, Warsaw, Poland (Online), 2022/07/03 (Poster)
(14) ◯Hiroki Shudo, Akiko Yagi, Kenichiro Itami
"Synthesis and properties of a thiophene belt"
The 54th Summer School of Structural Organic Chemistry, P73, Awaji Yumebutai International Conference Center, Hyogo, 2022/06/28(poster)
(13) ◯Hiroki Shudo, Motonobu Kuwayama, Masafumi Shimasaki, Taishi Nishihara, Youhei Takeda, Takuya Kuwabara, Akiko Yagi, Yasutomo Segawa, Kenichiro Itami
"Perfluorocycloparaphenylenes: Fully fluorinated carbon nanorings by Ni-mediated one-pot synthesis"
CSJ 2022 the 102nd Annual Meeting, K3-1pm-06, online, 2022/03/23(oral)
(12) Hiroki Shudo
"Synthesis, properties and reactivity of polyfluorocycloparaphenylenes"
AC21 online symposium/mini-conference, online, 2022/02/15(oral)
(11) ◯Hiroki Shudo, Motonobu Kuwayama, Masafumi Shimasaki, Taishi Nishihara, Youhei Takeda, Takuya Kuwabara, Akiko Yagi, Yasutomo Segawa, Kenichiro Itami
「Synthesis, properties and reactivity of Polyfluorocycloparaphenylenes」
GTR Annual Report Meeting 2021, P-208, online, 2022/01/07(poster)
(10) ◯Hiroki Shudo, Motonobu Kuwayama, Yasutomo Segawa, Kenichiro Itami
"Synthesis of cycloiptycenes via a Diels-Alder reaction of (6,6)carbon nanobelt with dienophiles"
CSJ 2021 the 101st Annual Meeting, A18-2pm-16, online, 2021年/03/20(oral)
(9) ◯Hiroki Shudo, Motonobu Kuwayama, Yasutomo Segawa, Kenichiro Itami
"Synthesis of cycloiptycenes from carbon nanobelt"
3rd ICReDD International symposium, online, 2021/02/22-24 (poster)
(8) ◯Hiroki Shudo, Motonobu Kuwayama, Yasutomo Segawa, Kenichiro Itami
"Synthesis of cycloiptycenes from carbon nanobelt"
CSJ 2020 the 100th Annual Meeting, 3C4-11, Tokyo University of Science, Noda campus, Chiba, 2020/03/24(oral)
(7) ◯Hiroki Shudo, Motonobu Kuwayama, Yasutomo Segawa, Kenichiro Itami
"Synthesis of cycloiptycenes from carbon nanobelt"
The 3rd IRCCS – The 2nd Reaction Infography Joint International Symposium: "Reaction Imaging Meets Materials Science", P-57, NAGOYA, Japan, 2020/01/31 (poster)
(6) ◯Hiroki Shudo, Motonobu Kuwayama, Yasutomo Segawa, Kenichiro Itami
「Synthesis of cycloiptycenes from carbon nanobelt」
GTR Annual Report Meeting 2019, P-305, Nagoya University Higashiyama Campus, Aichi, 2020/01/09 (poster)
(5) ◯Hiroki Shudo, Motonobu Kuwayama, Yasutomo Segawa, Kenichiro Itami
"Synthesis of cycloiptycenes from carbon nanobelt"
Exciting Organic Chemistry with Light – GTR/ITbM Chemistry Workshop 2019, P29, Nagoya University Higashiyama Campus, Aichi, 2019/12/02 (poster)
(4) ◯Hiroki Shudo, Motonobu Kuwayama, Yasutomo Segawa, Kenichiro Itami
"Synthesis of cycloiptycenes from carbon nanobelt"
The 30th Symposium on Physical Organic Chemistry, 1P036, Osaka International House Founfation, 2019/09/25 (poster)
Poster Award!
(3) ◯Hiroki Shudo, Yasutomo Segawa, Kenichiro Itami
"Synthetic study of double-decker carbon nanobelt"
The 51st Summer School of Structural Organic Chemistry, P-60, Hotel and spa KYOTO EMINENCE, Kyoto, 2019/08/08 (poster)
(2) ◯Hiroki Shudo, Motonobu Kuwayama, Yasutomo Segawa, Kenichiro Itami
「Synthesis of Cycloiptycenes from Carbon Nanobelt」
ITbM-GTR Pre-ISNA Symposium, P-14, Nagoya University-ITbM, Aichi, 2019/07/20(poster)
(1) ◯Hiroki Shudo, Motonobu Kuwayama, Yasutomo Segawa, Kenichiro Itami
"Synthesis of cycloiptycenes from carbon nanobelt"
NU-UoE JD and JSPS Core-to Core Joint-Workshop on "New Horizons in Chemistry and Materials Science", P15, Nagoya University, Aichi (Japan), 2019/07/01 (poster)
Awards & Remarks
2019.03. 日本化学会東海支部長賞
2019.04. Graduate Program of Transformative Chem-Bio Research (GTR), RA
2020.09. The 30th Symposium on Physical Organic Chemistry, Poster Award
2021.03. 名古屋大学大学院理学研究科物質理学専攻(化学系) 優秀学位論文賞
2021.03. 名古屋大学大学院理学研究科顕彰
2021.05. Nagoya University Interdisciplinary Frontier Fellowship "Materials" Field
2022.04. JSPS Research Fellowship for Young Scientists – DC2
Others
(4)Ikimono koyomi – Let's look at dragonflies, Lecturer
Nagoya University Museum, Botanical Garden, 2022/06/18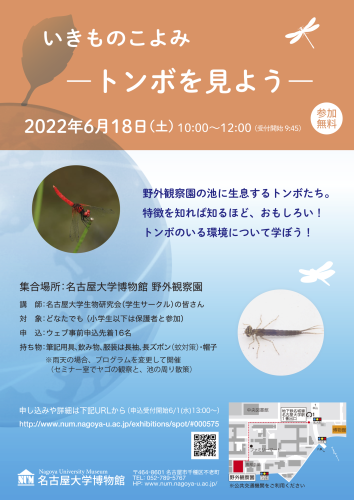 (3)Ikimono koyomi – Let's look at birds of summer, Lecturer
Nagoya University Museum, 2022/05/14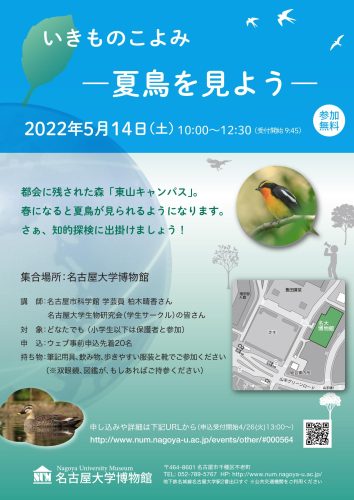 (2) Nagoya University Museum Special Exhibition:Crystals Exhibition Related Events
-Let's have fun learning about crystals made from molecules!-, Lecturer
Nagoya University Museum, 2021/08/25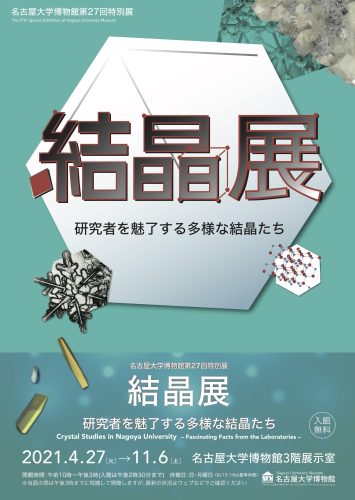 (1)Birds of the Nagoya University Campus, Photography exhibition and bird-watching instructor
Nagoya University Museum Satellite Exhibition, 2017/04/03-07/07, bird-watching event: 2017/04/29